Haomei HZS180 concrete batching plant is winning more and more popularity with customers because of its advantages overshadowing other types of batching plants. It's featured by high efficiency, precise measurement, convenient operation and clear screen columns.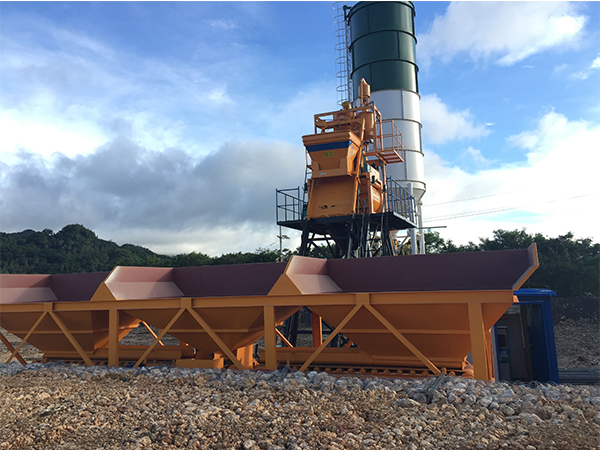 Most concrete batching plants can only serve one concrete mixer truck, but our HZS180, boasting advanced equipment and high efficiency, can serve two. It is equipped with two sets of silos for cement, coal ash and other powder materials, and two sets of relative screw conveyors. A computer control system, precise and neatly designed, puts the whole plant under control in operation. Although most manufacturers declare that they have applied advanced technology and electronic system to their HZS180 concrete batching plants, few can be so sophisticated and integrated as ours. Our engineers have been learning and developing international design technology and ideas for decades. They have adapted newest technology in making of this new type of HZS180. Except for auto control and digital display technologies, electrical measurement is also applied. Unique buffer device and automatic compensation function enable the system to measure aggregates, powder and liquid materials in a preciser way. Y-type belt conveyors of large width are used for aggregate sending of the feeding system, and aisles can be arranged for safety check in case of need.
Haomei, professional concrete batching plant manufacturer with decades of production history and ten years of exporting experience, supplies concrete plant as well as concrete mixer trucks of various specifications. Customization is also acceptable. Welcome to contact us at april@concretebatchplant24.com or wechat/mobile +86 15838029491 for more information.
Reprinted from http://concrete-plant-hm.com/news/Haomei%20HZS180%20Concrete%20Batching%20Plant.html