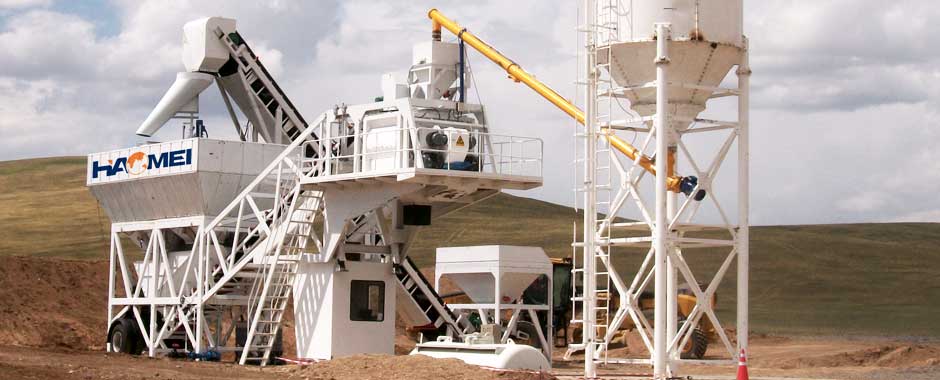 Malaysia Prime Minister Naguib and Singaporean Prime Minister Li Xianlong attend the Signing ceremony. Agreeing to start with High Speed Rail Project bidding in 2017 and realize the transportation in 2026. The high speed rail project will need more concrete batching plant. To choose suitable mobile batching plant and save the assemble and transportation cost will be the main issues for the customers from the engineering companies. Haomei Machinery Equipment Co.ltd will provide some methods to the customers according to the experience of 20 years.
Easy to assemble and disassemble, easy to transport, easy foundation become the main advantages of automated mobile batching plant. But how to reduce the assemble and disassemble cost of whole concrete machine will be the main issue which must be considered in advance.
The assemble and disassemble cost will be mostly of whole project. In order to reduce the assemble cost of Automated Mobile Batching Plant, the easy foundation should be ready in advance. The cement silo and mixing machine of automated mobile batching plant will be equipped with a chassis of trainer. When assembled, the chassis will be turned upper, and make the cement silo vertically, to keep the mixing machine support inclined in an angle. The added cement silo can be assembled on the near ground. Any modular of automated mobile batching plant can be assembled with Bolt or wedge, so that will decrease the assembly time. The electrical control wire should adopt the Socket connections to reduce the disassembly time.