PLD1200 concrete distributor is suitable for HZS35 concrete mixing plant. It can mix 2 to 4 materials. The core components of our PLD1200 concrete distributor are imported components from foreign brands. It can be controlled automatically or manually. Its installation notes are as below:
1. After the batching machine arrives, check whether the accessories and technical documents are complete as listed and check whether the whole machine and parts are intact.
2. Make a good civil foundation based on the product base map.
3. Install the distributor in accordance with installation position of the base map, and the machine parts should be in a horizontal state.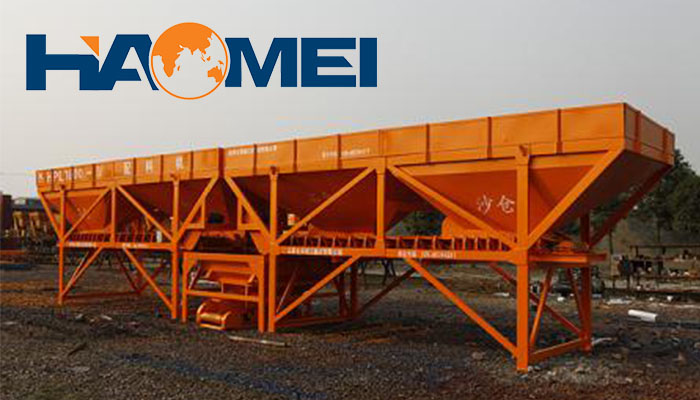 4. After the whole PLD1200 concrete distributor is in place, remove the hopper fixing bolts to make the weighing hopper enter the normal working state.
5. Check if the bolts of each transmission part and each connection part are normal.
6. Install the electrical wiring in accordance with the "Ingredient Controller Manual". This includs installation of the main cable and each motor cable, sensor cable and remote control cable.
7. Perform an empty running test to check the steering of each motor.
8. Perform the batch simulation cycle test according to the requirements of the construction, and make small weighing settings for various materials to check whether the automatic circulation of ingredients can be performed.
As a manufacturer of over twenty years, we supply PLD1200 concrete distributors, concrete mixers and concrete batching plants of various models. Welcome to contact us at april@aluminumhm.com for more information!