Sarah

Main system of concrete pumps trucks for sale

已关闭评论
The main system of concrete pump trucks for sale are boom system and hydraulic system. All the steel plate of boom system is high strength cold rolled steel, the yield strength is more than 900Mpa, which ensure that the boom system with high strength, light weight, cloth rod, legs and tank after the welding stress. Each weld of boom system has pass without damage inspection or X ray, eliminate the hidden defects in any detail, durable performance is better.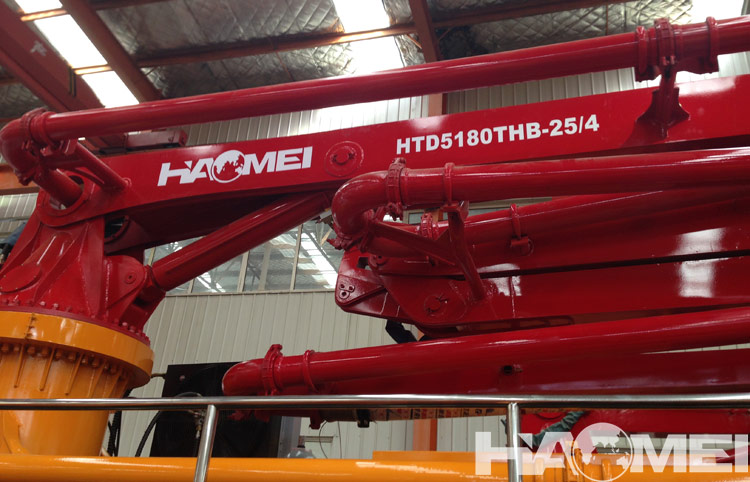 Boom system slewing bearing has higher strength and service life. The boom system structure is reasonable, the performance is excellent. The large diameter of conveying cylinder, suction, pumping flows. Unlimited imported remote control, light weight, easy to carry, only with handle control, the cloth rod can accurate in place. The main characteristics of boom system are as follows:
1, the pumping square can be stepless adjustment.
2. The speed of the pump truck has stepless regulation.
3. Stepless adjustment of boom slewing speed.
4, equipped with emergency brake device, automatic lifting device of diesel engine, saving fuel consumption.
The hydraulic system of concrete pump trucks for sale is formed by the confluence of two pump, it has the characteristics of high output power and low loss, no impact on the smooth commutation. Intelligent control system to drive continuous oil flow without interrupt and no loss, direct input drive cylinder. Without red tape in the middle of changing the control valve block, reduce commutation the impact to avoid the heat result in high oil temperature, and with easier maintenance. Compared with the open system with a huge tank, the fuel tank size of closed system is smaller, oil flow is moderate and not easy to emulsified. The buffer technology can reduce the system pressure peak, even in the case of high output, the cloth rod vibration and the tail pipe is stable. The proportion of power variable adjustment can pouring the concrete output according to the demand.
Reprinted from: http://concrete-pump-truck.com/news/concrete-pump-trucks-for-sale.html