Notices
1. We are not responsible for damages or injuries resulting from neglect of instruction rules.
2. Neither are we responsible for damages or injuries caused by personal modification of concrete batching plants.
3. Please keep us informed of any abnormal yet necessary operation on the plants.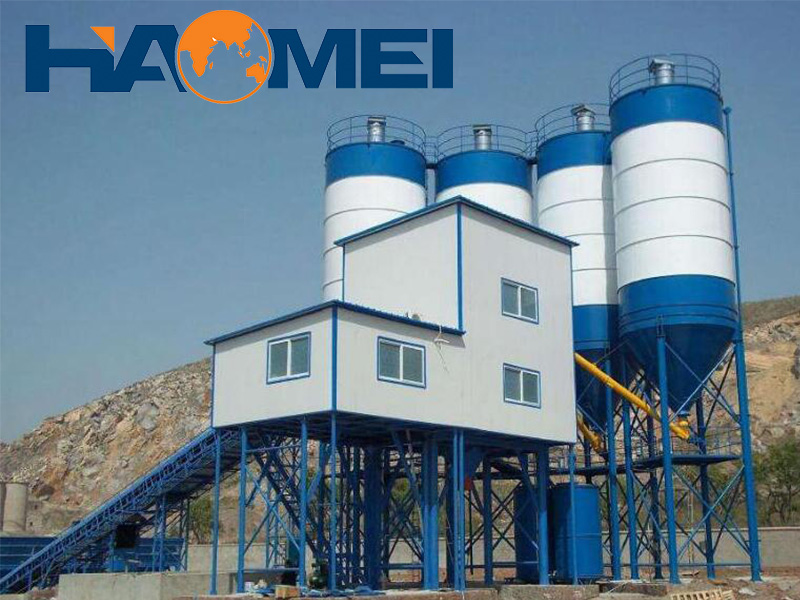 1.1 Basic principles
A concrete batching plant is a specialized set of machinery for concrete making, functioning to feed cement, water, sand, aggregates and additives in given proportions, convey them to the storage area, distribute them for separate measuring, mix them into concrete and discharge finished concrete into a ready mix concrete mixer truck. The following principles must be obeyed to in operating a ready mix concrete batching plant.
1. The controlling computer can not be used for regular office purposes.
2. No running of the plant is allowed in rainy thundering days when the system must be powered off completely.
3. The instruction manual must be at handy in the control room.
1.2 Invalid Operation Examples
1. Full-load working of a newly purchased concrete mixer, the speed reducer of which must be regulated to extend its service life.
2. The belt conveyor is started with load.
3. The size of aggregates surpasses 80mm, which will damage the plant.
4. The controlling computer is connected to exterior networks or used for regular office purposes, entertainment, games etc.
5. The belt conveyor or the mixer is started during maintenance work, which is forbidden.
6. Note: Successful keeping of the repairing card will enable you to receive free or discounted repairing service within the given time period.
Some free services are available even after the guarantee period, but excluding the following cases.
1. Excessive or inappropriate using of a plant, or personal modification of a plant.
2. Life or fortune losses because of wrong operation.
3. Abnormal operation, wearing damages or problems as a result of property changing of the plant, which conflict with our rules for the primary configuration.
4. Failures caused by unexpected accidents such as earthquakes, floods or other irresistible factors.
Reprinted from http://www.haomei-machine.com/news/technologynews/Concrete-Batching-Plant-Safety-Instruction-1.html