The maintenance of concrete mixers entails employment of professional service men who are able to keep the failure rate as low as possible. However, the fact is that few concrete batching plants enjoy regular maintenance, which is crucial since it influences directly the service life and mixing efficiency of a plant. Here are five tips.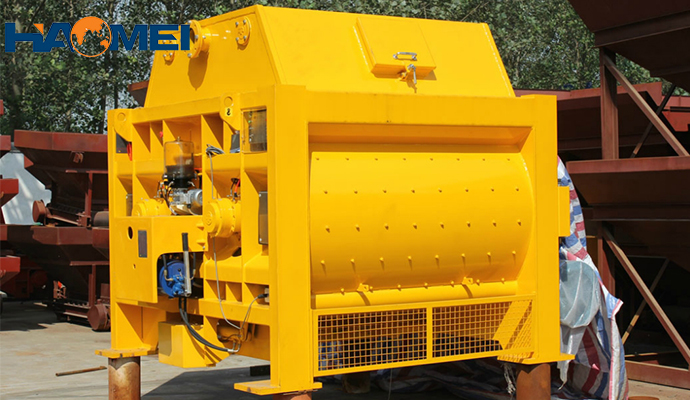 First, attach enough importance to lubrication of a concrete mixer. Check the bearing parts regularly. Calcium-soap grease is recommended to be applied as the lubricant. The speed reducer should be lubricated by engine oil. Second, have periodical examinations of the sealing parts, and take prompt measure in case of unusual occasions. Third, fixing devices should not be left out in daily maintenance, either. Make sure that they are stable and solid. Fourth, keep close attention to the control system of a concrete mixer. Keep its parts well connected and dry. Fifth, check the gaps between mixing blades and the rotor drum. After a period of service, the blades get worn, which makes its distance from the drum further, therefore, it's necessary to adjust the gaps from time to time.
In a word, maintenance tips for concrete mixers include checking the lubrication system, sealing parts, fixing devices, the control system and gaps between mixing blades and the rotor drum. Haomei Machinery manufactures concrete mixers of JZM, JZC, JDC and JS series. The most widely applied mixer in concrete batching plants are JS series. We have JS500, JS750, JS1500, JS2000, JS3000 and JS4000 etc. Welcome to contact us at april@concretebatchplant24.com for more information!