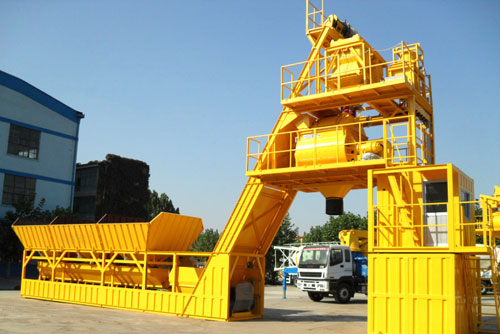 In order to maintain reliable economic development, Thailand has advanced many reform measures, including infrastructure, school building, highway, railway construction, etc.. In recent years, Thailand government is planning to invest 1500 billion baht to build the important projects, including the expansion of U-tapao Airport, Construction of Zhabang LAN port, Construction of High-speed rail which connects with Three Airports in Eastern Economic Corridor; Construction of High speed rail from Bangkok to Rayong, etc..
Great amount of infrastructure construction will promote the rapid development of construction machinery market. As the main manufacturer of mobile batching plant, has exported many countries, such as Philippines, Saudi Arabic, Indonesia, Vietnam, Myanmar, especially exported to Thailand. The great needs of mobile batching plant will be in a rapid increase in the construction company from Thailand. But some main issues need to be considered that which factors will have a great impact on the mobile batching plant. Factors below:
First, size of terrain and work site; Second, the capacity of projects; Third, Budget; Fourth, commercial concrete batching plant or engineering concrete batching plant. Haomei Machinery Equipment Co.,ltd will help you to make a suitable selection of mobile batching plant.